This is a record of my Seiko 7A28 dial restoration.
I decided I would like to replace the dial of my Seiko, which I've owned since 1990. After a little research I quickly realised my watch is quite collectible as the first Quartz Chronograph, the model that really dealt a heavyweight punch to the Great Quartz Crisis of the 1970s and 1980s. My particular watch is dated December 1982, the watch was officially released in 1983. The Quartz movement is very reliable and accurate, and unusually it is serviceable. There are many articles about this Seiko 7A28 movement on the internet, it has a fascinating story, Seiko really went to town on the design and manufacture of the watch.
As you can see in the photo's my dial has staining caused by water damage caused by glorious hot summers in Cornwall. After finding out the watch is collectible, and quite expensive to replace the dial, I decided to look into restoration. So, I've been printing vector illustrations that I've put together.
I found out the watch was a James Bond watch, as worn in A View To A Kill by Roger Moore! Giugaro designed variations were worn by Sigorney Weaver and the Bishop character in one of the most iconic films of the eighties, Alien, and a re-release by Seiko a few years back proved popular if a little uninspiring.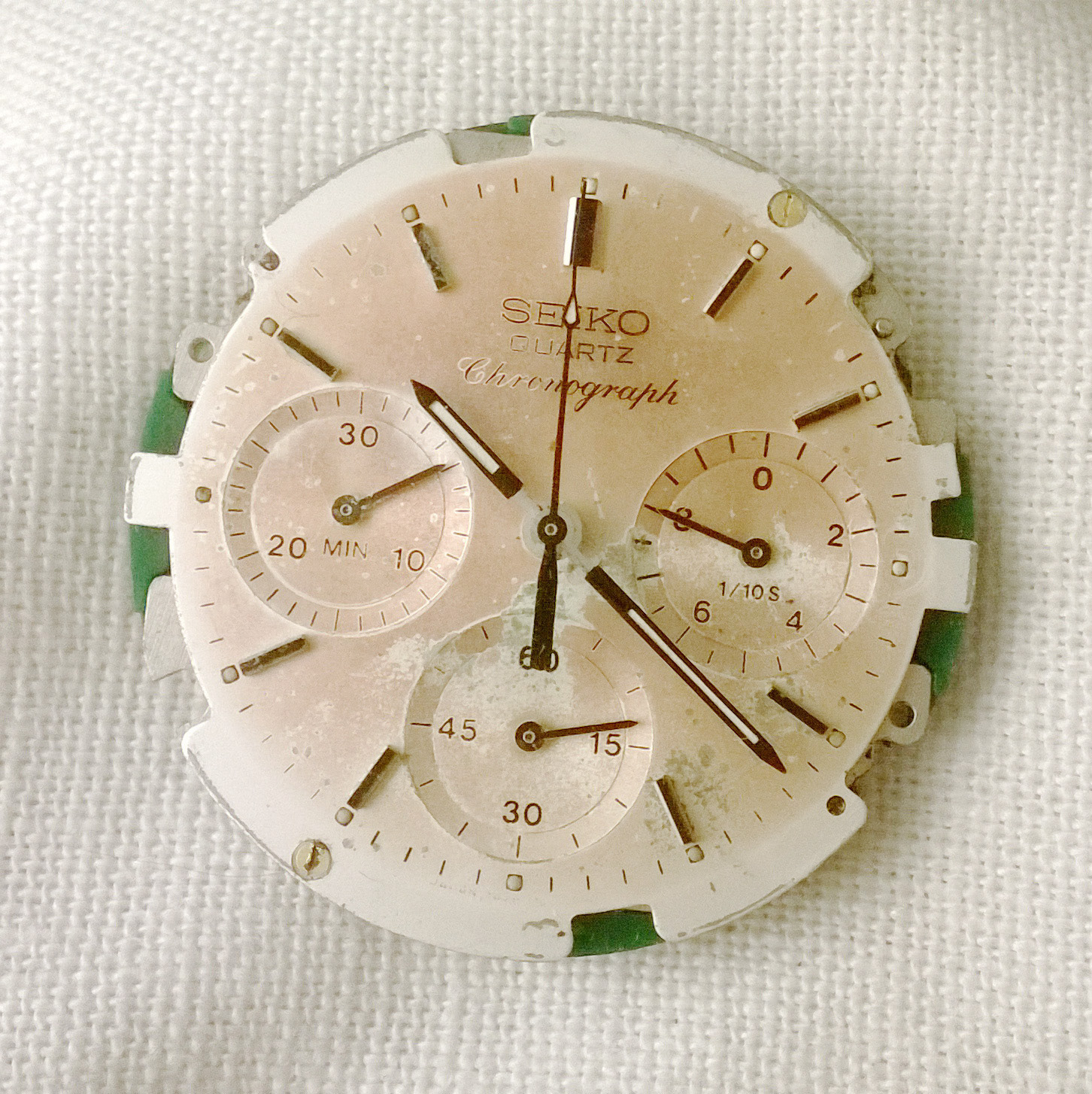 My dial, it should be a bright icey white...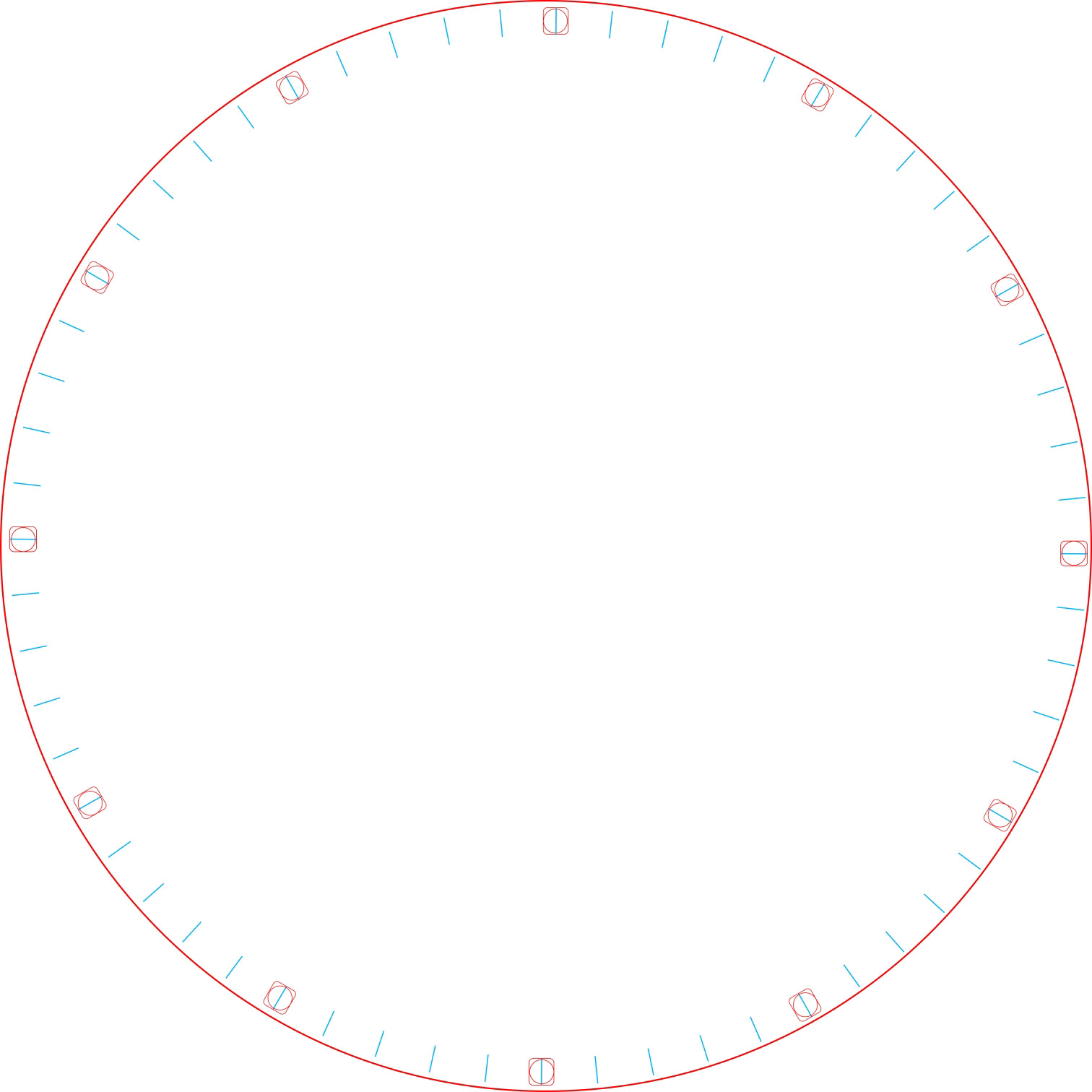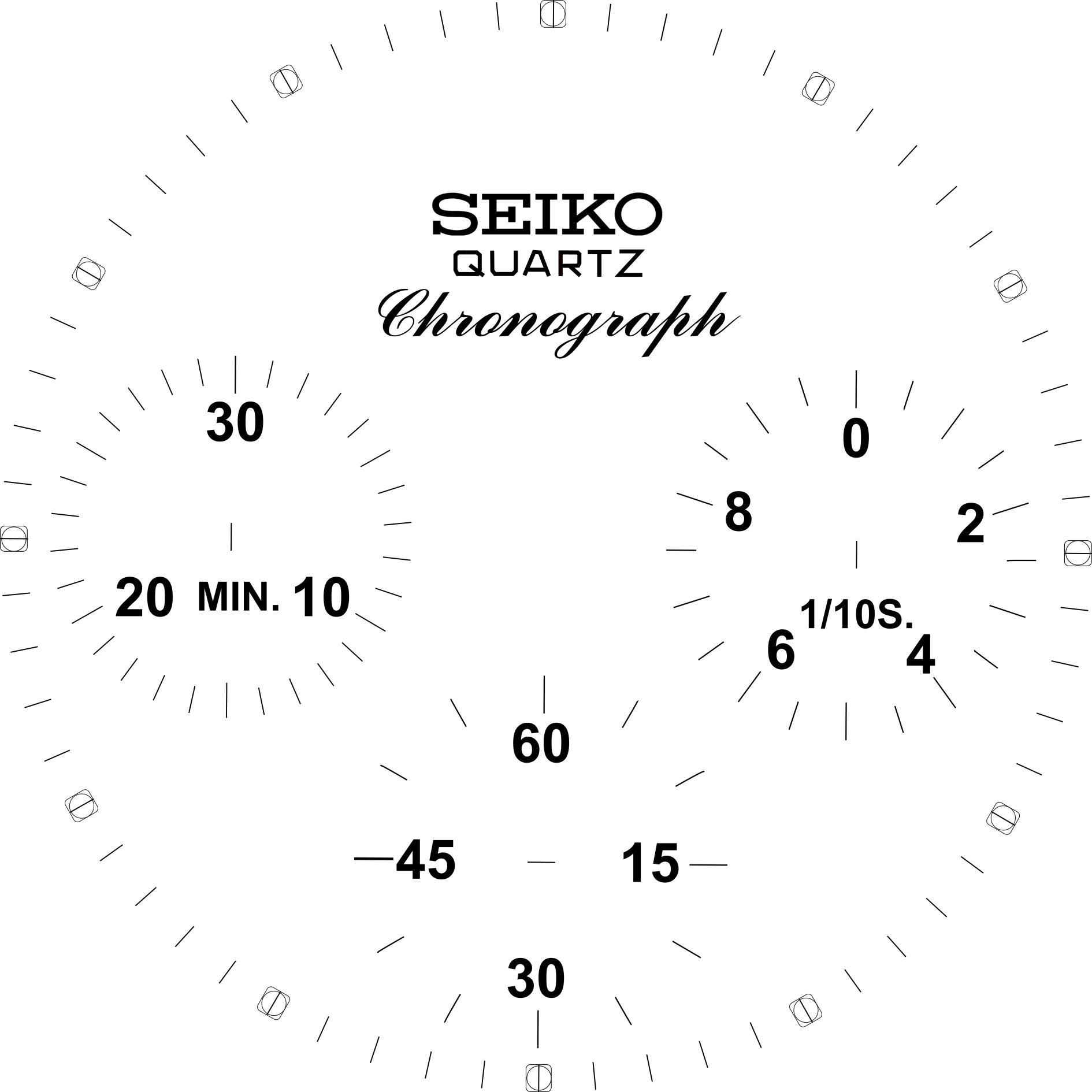 First illustration for exposure.


Modifying the position of the left subdial script.
First test print from the first exposure plate.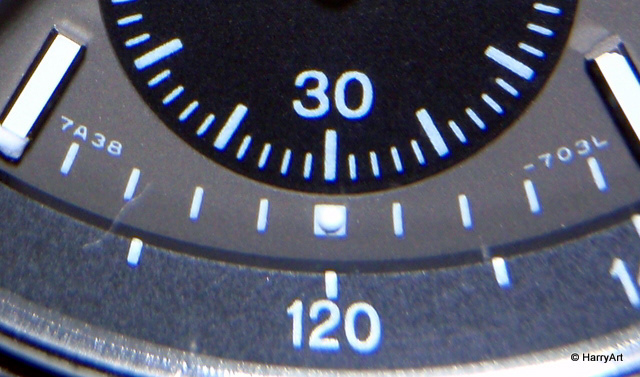 Checking registration detail (same movement but different dial style, 703L not 702L).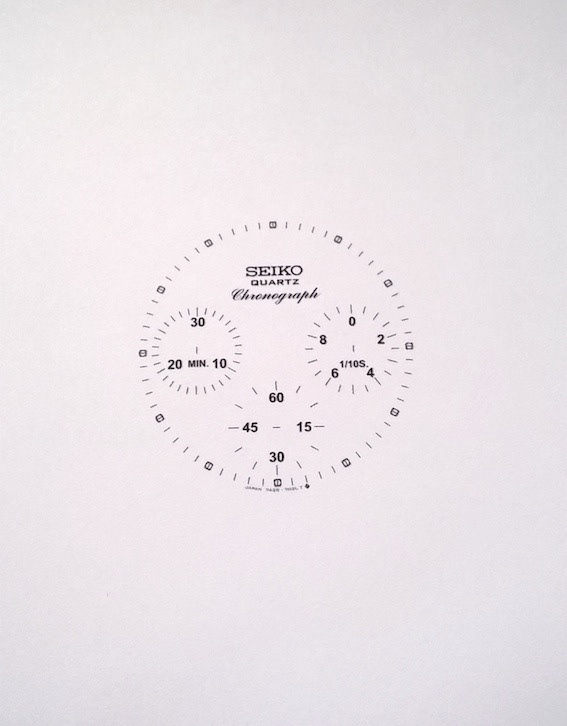 Modifying the Chronograph script.

My vector of the finished dial, for a mock up illustration.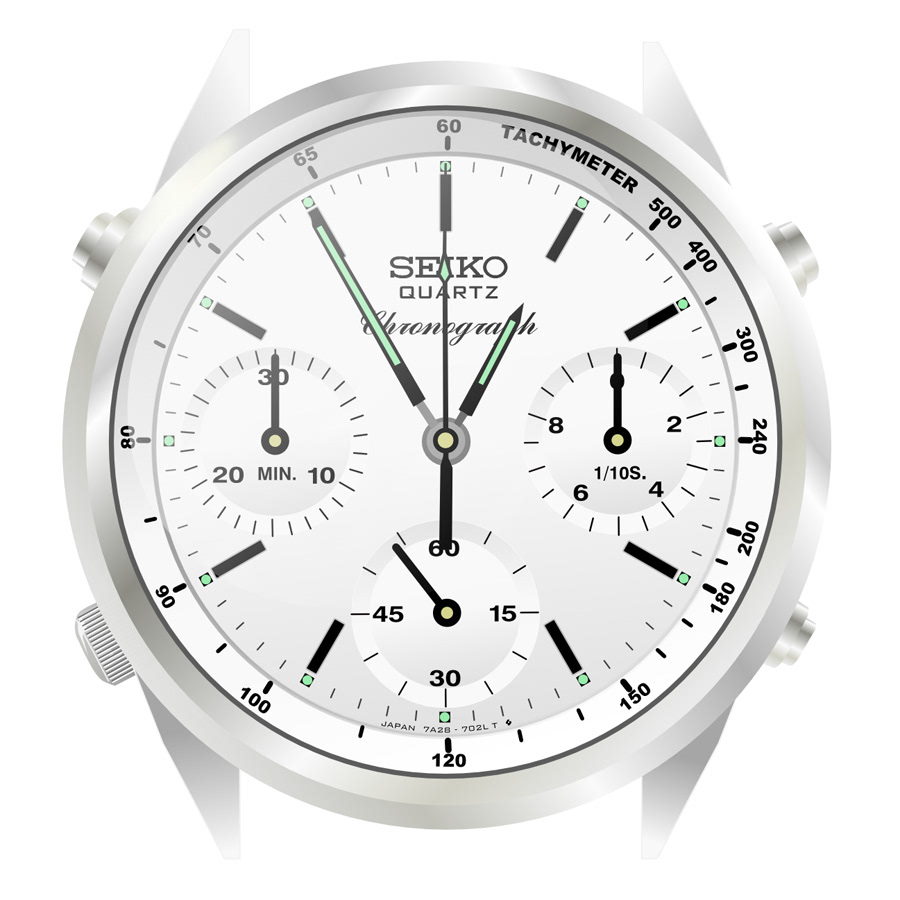 The project has taken a new turn... I came back to the restoration after being distracted by another project, a Golf GTI MK2. The dial became much more discoloured in that time.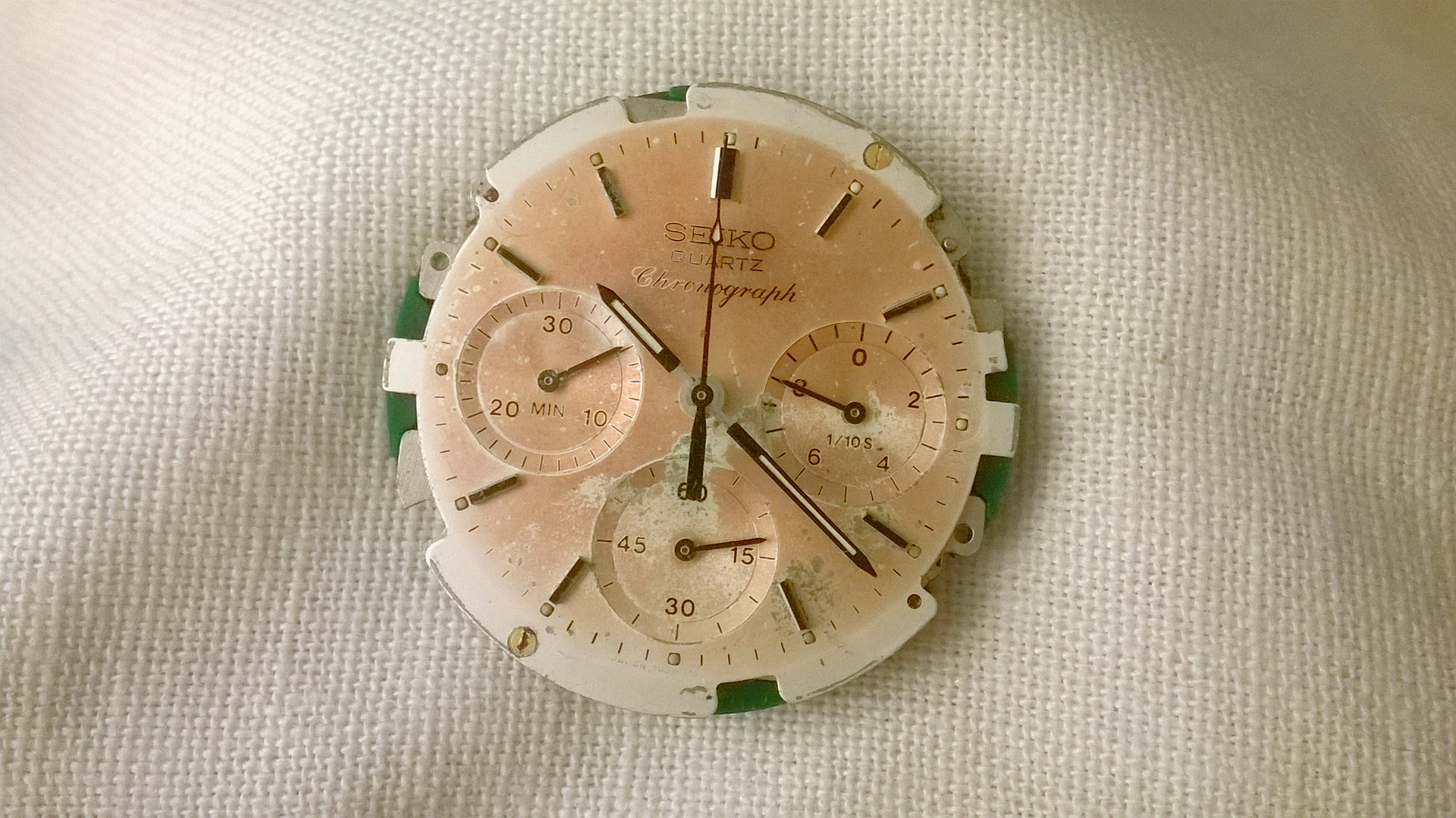 After talking to an horologist friend, I decided to bite the bullet and get started on the respray and print of the dial, so first to the cleaning...
I used an ammonia cleaning fluid and very fine paintbrush, and the discolouring just came off, leaving the dial behind. It is by no means immaculate, but it is in good condition...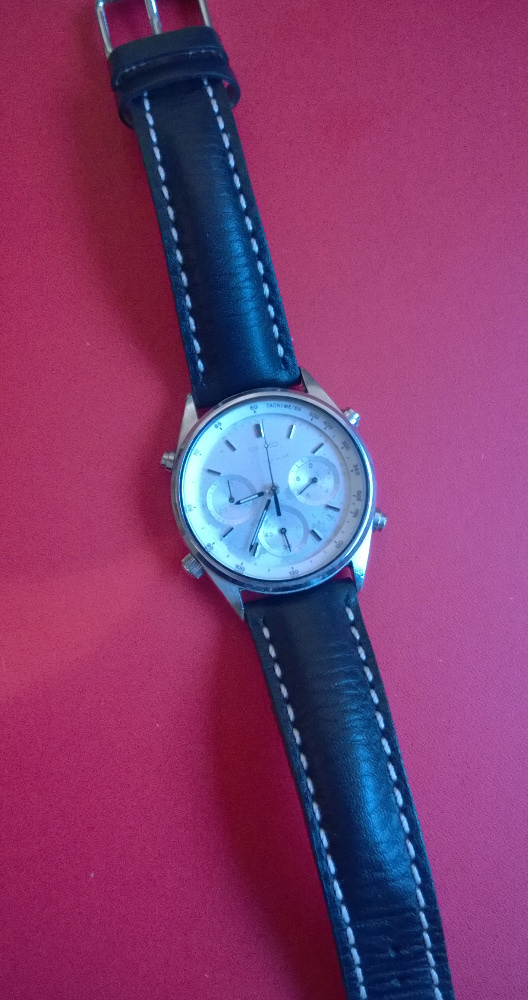 I am now using this as my weekender!
I've also had a play around with dial combinations while I think about what to do with my vectors!